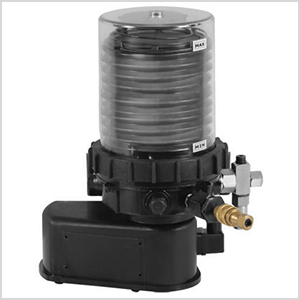 Centralised Lubrication System (CLS)
CLS automatically greases 50 points of backhoe loader which requires frequent greasing with the help of 12V electric motor driven grease pump. Also available in manual pump option.
Ensures less down time of vehicle since greasing is being done automatically while machine is in operation, thereby improving the time.
Frequent and regular greasing reduces overall operating and maintenance cost of operation and machine can be run only by operator.
CLS enhances life of vehicle parts by reducing wear and tear of rotating or mating parts and thereby the total life of the vehicle.
Assured return on investment as it eliminates failures and breakdowns because of poor practices.
| | |
| --- | --- |
| Reservoir Capacity | 4 kgs |
| Grease Output | 2.8 cc/minute |
| Voltage | 12 V |
| Lubricant Grade | MCE grease up to NLGI II |
Greasing of Machine Pins & Bushes