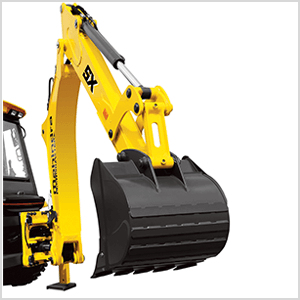 Standard Backhoe Bucket
Wide range backhoe buckets 0.09, 0.12, 0.18, 0.24, 0.27, 0.30, 0.32 cum.
Side plate reinforcement offers additional strength and rigidity.
Replaceable wear parts increase durability and extend the working life.
Toe plate and side cutters matching profile and harden steel bushes reduces wear to bosses
Enhance bucket shape allow material to flow smoothly.
Mining - Loading, Unloading, Digging
Trenching - Electrical Cable, Gas Pipes, Water Pipes
Construction - Loading, Unloading, Digging, Boulders Moving
Solid Waste Management Loading