Mahindra EarthMaster crosses milestone of 5000 hours of operation in record 14 Months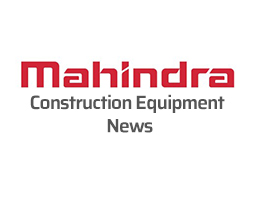 Mahindra Construction Equipment added another feather to its cap when one of the customers machines at Madanapalle, AndraPradesh clocked 5385 hours of operation in just 14 months. Considering the same rate of operation, the machine is expected to cross 9000 hours of operation in 2 yrs.
Mahindra Earthmaster provides 2 years unlimited hours Warranty. This is a remarkable achievement in the history of CE business, since none of the competitor before have given warranty support till 9000 hours of operation even with additional cost.
Mahindra Earthmaster was unveiled in Feb11 and the sales started in May11. This particular machine was bought by customer in July 11. The Customer Care team of Andhra Pradesh including the dealers have managed to provide tenacious support to the customer.