Mahindra EarthMaster creates Superior Customer experience through Existing Customer Rise Stories at EXCON 2013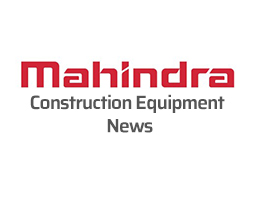 EXCON is the 3rd Largest Construction Equipment Exhibition in Asia and is hosted in India by the CII. This year, the 7th Edition of EXCON 2013 was held in Bangalore from 20th November to 24th November 2013.
This year at EXCON 2013, the focus was on our strong 2100 + customer base and how the EarthMaster has played an instrumental role in helping them Rise in life which is in line with the Mahindra's corporate philosophy. In order to create a unique & superior visitor experience, we at the CE business this time at EXCON 2013, had taken a whole new approach compared to the traditional 'product centric' approach taken by other OEMs. This time, we used the Rise stories of our existing customers to drive home the point on our key product differentiators. These Rise Stories were played at a Movie Hall built at our pavilion where customers could enjoy watching these real life movies and enjoy a good leg massage.
As a part of the show, in addition to showcasing our flagship product Mahindra EarthMaster VX, we also showcased the newly launched Mahindra EarthMaster LX and EarthMaster SX which were specifically designed so that the EarthMaster brand of Backhoe loaders would be available to a wider band of people at attractive price points. Visitors got an opportunity to interact closely with the machines.
To further showcase our key product differentiators, we had a specially created zone, The EarthMaster Advantage which would focus on the advantage that an EarthMaster owner would have versus his counterparts. The exhibition also had a specially created Hall of Fame of existing customers of the Mahindra EarthMaster. Visitors got the opportunity to click their photograph with the Mahindra 'RISE'™ Logo and take the same back home as a memento.