Mahindra's big claim! 'Get best productivity in BS4 Backhoe loader or return machine'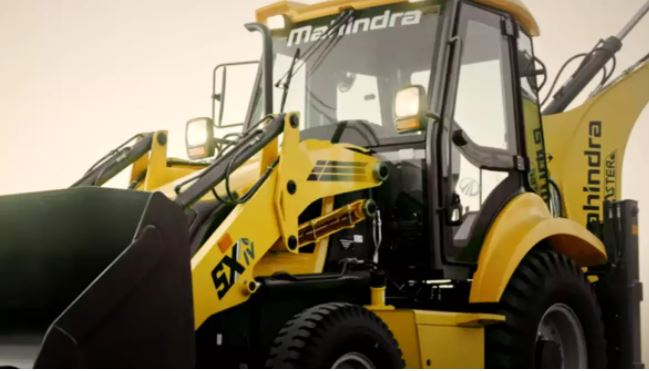 Mahindra's Construction Equipment Division (MCE) has launched its new range of BS4 backhoe loaders called the Mahindra EarthMaster SX. Interestingly, the company is making big claims with the promise of a disruptive customer value proposition. The company is guaranteeing the highest productivity per litre in the segment else they will take the machine back. Moreover, an uptime service guarantee is also being offered to customers. Under the guarantee, Mahindra promises to get a malfunctioned machine back in action in 48 hours. If not, they will pay Rs 1,000 back to the customer for each day's delay.
The BS4 EarthMaster SX has new features, and technological advancements such as IMAXX Telematics tech to ensure maximum efficiency. It comes equipped with Mahindra's tried and tested 74 HP range of CRDi Diesel engines. The backhoe is suitable for several kinds of operations such as mining, trenching, building construction and more. It also features a banana boom, joystick lever, robust design and bigger buckets for ease in operations.
Mahindra & Mahindra Limited, Business Head, Commercial Vehicles Business Unit, Jalaj Gupta, said, 'The 'Guaranteed Higher per litre productivity (or Give Back Machine') Promise is a landmark move in the construction equipment space. There wasn't a better time to introduce this Customer Value Proposition given the spiralling fuel prices. We firmly believe that it will reaffirm our customers' faith in Mahindra's ability to create technologically advanced, class-leading products and set higher standards for the Indian CE industry. The Service Uptime Guarantee further reinforces our commitment to our customers and our confidence in our products and after-sales capabilities.