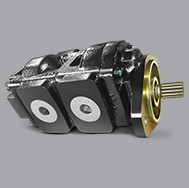 HYDRAULICS

New and improved hydraulic pump for smooth performance. Higher maximum pressure around 20 MPa for more power on blade. Bigger size of 26+26 cm3 gear pump for increased per-hour productivity.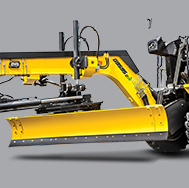 BLADE RANGE

Higher Rotation angle of around 50° from the transverse of the vehicle provides faster grading in heavy material. Blades easily accommodate between tyres while the machine is travelling. This helps in a smooth machine movement.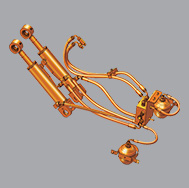 DAMPENING CYLINDER
Ensures comfort in road marching and stops fluctuation during grading in final cut. Ensures more comfort to the operator and better finishing during the last cut of grading.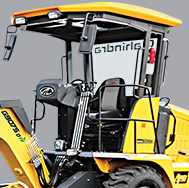 CONVENIENCE & COMFORT

Mahindra believes that the most important part of the machine is the person operating it. That's why we have worked hard to make the operator experience comfortable for long hours of work. Ergonomic layout and seating – so that all controls are smooth and easy to reach. Including spacious canopy, lockable storage and mobile charging.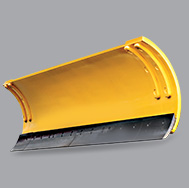 MOLDBOARD

Longer base length, increased support, less vibration, and blade length of 3000 mm for better quality work and finishing.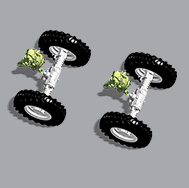 FINAL DRIVE WITH DIFFERENTIAL LOCK

100% Mechanical Differential Lock helps in higher power generation and equal distribution of motion in the rear tyres. Ensures better performance in grading and is useful on muddy, marshy soils. The machine does not get stuck anywhere.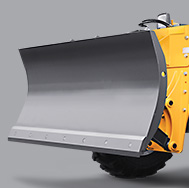 HEAVY DUTY DOZER BLADE

Standard Attachment: The RoadMaster G9075 comes with the Standard Dozer Blade fitment. This adds power and efficiency in the grading process as the Dozer breaks the material stock in advance.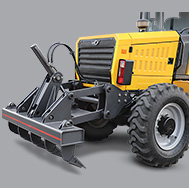 5 TYNE RIPPER

Optional Attachment: The RoadMaster G9075 comes with the option of having additional ripper fitments for added versatility. The Ripper is perfect for ripping hard compacted surfaces before grading.