Mahindra RoadMaster G90: The Backbone of Infra Projects in India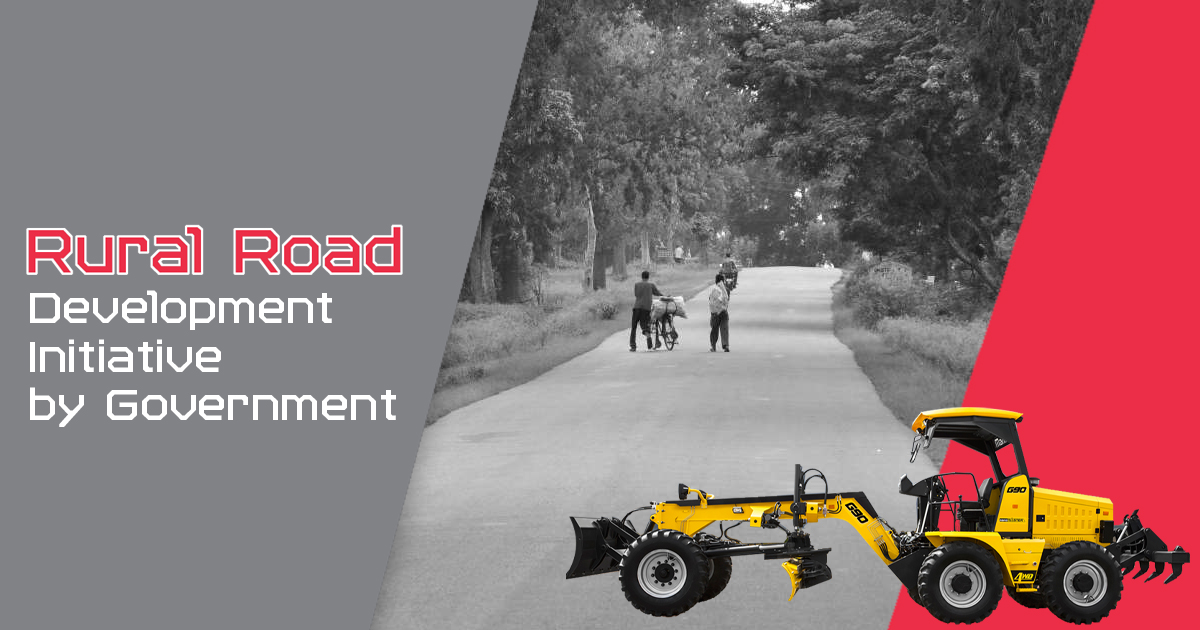 There is no doubt about the fact that the infrastructure sector is one of the key drivers for the Indian economy and is very much responsible for propelling India's overall development and giving a boost to various other sectors. It is for the same reason that the government has been taking proactive steps in giving a boost to the infrastructure segment in the country. Mentioning yet another step in this direction, the government has made an all-time high allocation to infrastructure sector in the Budget 2018-2019. Nearly, Rs 5.97 lakh crore have been allocated to the infrastructure sector which includes power, bridges, dams, ports, railways, roads, real estate and urban infrastructure development.
Here is a brief look at some of the steps taken by the government to boost the overall infrastructure sector of the country, which can have a huge impact on the construction and Construction Equipment (CE) industry as well...
1. Smart Cities Program: The government has announced to invest Rs 2.05 lakh crore in the smart cities mission. All 100 cities have been selected as of June 2018.
2. 'Housing for All by 2022' scheme and affordable housing development: Under this scheme, the government is aiming to develop about 11 crore houses. In the Budget 2018-2019, the government stated that 3.7 million homes will be built in urban areas and 5.1 million homes in rural areas. Further, in May 2018, construction of additional 150,000 affordable houses was sanctioned under Pradhan Mantri Awas Yojana (PMAY), Urban.
3. Development of urban and rural roads: In October 2017, the Indian government approved the biggest ever Highway Development Plan for 83,677 kms of roads at an investment of Rs 6.92 lakh crore by 2022. It includes the Bharatmala Pariyojana with an estimated cost of Rs 5.35 lakh crore. The Bharatmala Project includes development of highways running through economic corridors, border and coastal areas and expressways. Moving further, the budgetary allocation for National Highway Authority of India (NHAI) was increased by 10 per cent to Rs 916.63 billion for 2018-2019. Additionally, government is aiming to develop the Golden Quadrilateral connecting four major metropolitan cities viz. Delhi-Mumbai- Chennai-Kolkata. North South and East West Corridors (NS-EW) connecting Srinagar to Kanyakumari and Silchar to Porbandar with a spur from Salem to Cochin. Government is also aiming at six laning of existing four-lane highways. Further, in the Budget 2018-2019, rural roads saw an allocation of Rs 19,000 crore under Pradhan Mantri Gram Sadak Yojana (PMGSY).
4. Rural infrastructure development: The government has announced to spend Rs 14.34 lakh crore in the rural areas in the year 2018-2019. This includes construction of 3.17 lakh km of roads, 51 lakh new houses, 1.88 crore toilets and providing electricity connections to 1.75 crore new households. Further, the allocation for rural housing scheme PMGAY (Gramin) is made Rs 21,000 crore for the year 2018-2019.
5. Rail infrastructure development: Railways has received the highest ever budgetary allocation of Rs 1.48 trillion in the Budget 2018-2019. Apart from network expansion and decongestion, government is also focusing on investments on station redevelopment and high speed elevated corridor implying a huge opportunity of growth for railways infrastructure development.
6. Airport infrastructure development: In order to give a boost to the airport infrastructure, the government is aiming to add 80 new airports under the UDAN Scheme.
The above mentioned steps are surely expected to give the infrastructure, construction and CE sector of the country a major boost. Typically, with the growing infrastructure projects in the country and new approach to execute the projects timely and without major defects and hassles, the CE industry including the road CE is expected to see a major boom in the country.
Impact of infrastructure development on road CE demand
It goes without saying that India is spending huge amount on road, railway and airport and building construction projects across the length and breadth of the country. There are many national highways and rural roads projects in the pipeline and even the stalled old projects have been restarted by the government. This is definitely expected to increase the demand for road CE and it would not be wrong to say that road CE form the backbone of infrastructure projects in the country.
There a number of equipment that are included in the road CE category. However, one equipment that tops the list is the motor grader as it is a highly versatile equipment and can be used to perform various jobs like setting the soil, earthmoving, scarifying, land grading, levelling of soil or land, mixing materials etc. While there are many companies which manufacture motor graders but the one which makes motor graders that are best suited for Indian roads is the indigenous motor grader manufacturer—Mahindra Construction Equipment (MCE).
Mahindra RoadMaster G90: Backbone of infra projects in the country
Earlier, the company offered Mahindra RoadMaster G75 which was best suited for rural or small and medium roads but now it has added another variant in the motor grader category which is the RoadMaster G90.
In the scenario where in the near future many small and medium roads would be constructed and the existing ones would be upgraded to state highways and national highways soon in the country, there is a need for motor graders which are best suited for the Indian needs. At present, there are many large and expensive motor graders from international companies available but they are not suited for Indian roads and here comes the RoadMaster G90 into picture which is an optimal solution for the intermediary operations. It is an ideal grading machine for spreading, grading of earthwork in different types of roadwork across the nation, in addition to being used for railway and ground levelling operations across sectors. It is designed to provide an optimal output at affordable cost with its simple yet rugged design.
Overall, the RoadMaster G90 is created to offer an affordable, un-compromised and mechanised grading solution for small and medium roads in India. Thus, definitely RoadMaster G90 can prove to be the backbone of infrastructure projects in India especially in the scenario where India's infrastructure spending will accelerate to at least Rs 50 lakh crore between FY18 and FY22, as per Crisil, which means more and more infrastructure projects will be launched in the near future.