Tips on Buying Construction Equipment In India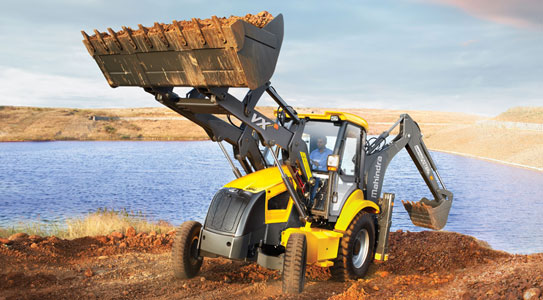 Buying heavy equipment for construction projects entails huge cost. If you are in charge of purchasing construction equipment for your company, you need to keep in mind various factors such as the scale of the project, its duration, company's budget, and the usability of the equipment for your project's activities. Moreover, buying quality construction equipment is paramount to the success of the project.
If you are unsure of how you can buy good quality construction equipment at economical price in India, follow these simple tips to have a clear picture:
Evaluate Your Current Equipment Fleet: If you have a lot of construction projects in the pipeline, it becomes inevitable for you to buy a new fleet. However, first evaluate the state of your older equipment. Do not waste your resources in investing in a new one if you can do by fixing or upgrading the old ones. Once you do that, find out how much is your projects "true" requirement and only make the most vital and justified purchases.
Buy Quality Equipment: Before you finalize on a deal, you need to check whether the equipment stands true to the standards required for your construction project and also find out if it is user-friendly. Safety and ease of use make the equipment ideal for use by your labourer staff. Also, see if it is easy to train the labourers in its use, or else it may prove to be more likely to cause accidents. The technical state of the equipment such as welds, working state of engine, and the presence of leaking fluids indicate poor quality of the equipment. Find out the compatibility of the equipment on the terrain your project is based on.
Buy Versatile Equipment: If you are working on multiple construction projects, you need to buy equipment that is versatile and will serve to be of use in multiple activities across different projects. Backhoe loaders are small yet flexible heavy equipment that are of great use in various urban projects.
Search for Economical Deals: No matter how long your project timeline is, you can always go for buying used construction equipment rather than new one. This will save you a lot of capital. Moreover, used construction equipment is as good as new one. Just check the working condition, state of its parts, and its overall quality before buying one.
Grab Attractive Online Deals: Searching online will get you a list of smart deals from places such as Indiamart or through "buy-n-sell" trade portals. These usually deal in used heavy equipment at a local level, and so it becomes convenient for them to deliver the equipment at your location. Moreover, since you can visit them and check out the equipment yourself, you find them more reliable too!
Finding construction equipment in India through smart dealers, equipment suppliers, or owners becomes easy if you buy through a website that acts as an intermediary between all the concerned parties dealing in the equipment. Also, find out what their other clients say. Are they happy with the equipment supplied to them? Do they find it economical? Are they facing any glitches?
All these factors will help you take an educated decision about which is the best equipment, where to buy the most economical one, who are the trusted sellers, and so on.
Purchasing construction equipment involves a lot of capital investment and production depends on the kind of equipment purchased. So, selecting the construction equipment should be carried out with due diligence.