Zeroing On The Perfect Heavy Earth Moving Equipment To Take Your Business Places!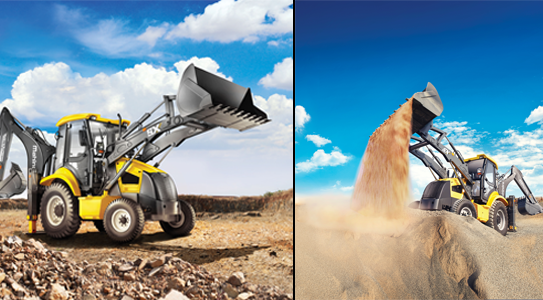 Earth moving is serious business and an integral part of any construction related business.. No matter what the project, it starts and pretty much ends with the help of heavy earth moving equipment better referred to as heavy machinery or construction equipment. Be it backhoe loaders, road rollers, hydraulic hammers, cranes, drilling machines, excavators or pile drivers heavy earth moving equipment are a crucial requisite on all sites. It is commonly used in building construction, demolishing, hauling, excavating, grading and all other construction jobs which are associated with lifting and carrying heavy materials. These ingenious machines are usually function on a foundation of 5 pillars namely implement, power train, traction, control and structure. Most of these find their immense power from power transfers and hydraulics. While the name suggests singular function, the reality is that these machines are highly versatile and can be used for multiple chores. At any given point of time, most of these machines will single handedly complete the work of more that 2-3 machines. The backhoe loader in particular can single handedly take care of the digging, paving, excavating, lifting and earth moving requirements on a smaller job site.
The definition of the perfect equipment differs from site to site. Some of the factors that come in play are
Tow Away: The distance is the most crucial factor when considering a moving equipment. Small trucks do not do well for longer distances as they cannot sustain the load pressure during the long haul. Stronger and sturdier equipment are required for longer distances. Choosing the wrong trucks will increase both the time and the money spent.
Quality is king: There's no denying that quality is one factor that one should not take any chances on. Especially when dealing with heavy earth moving equipment. Always ensure that you buy the best quality equipment that are built as per the highest safety standards in the industry, even if it means shelling out some extra bucks. Machine break downs and failures can cause heavy losses of man, machine and money. Always ensure that even the replaced parts are original and compatible. Quality checks go a long way to ensure that your money is well spent.
Material Matters: The type of material to be moved plays a vital role in the choice of the equipment needed. A scrapper or truck are required depending on the type of material to be moved. A scrapper works for sandy soil it becomes redundant when dealing with wet or clayey soil. Auger scrapers work best for rocks, small and large boulders. The material in question is a major variable for the choice of the machine required.
Weather: The climate is another important factor that affects the choice of the equipment required. Scrappers become redundant during the monsoon while they are preferred choice during the summers and winters in central and southern India. Articulated haulers are required in places where there isn't adequate foot hold for the machine, articulated machines should be used.


Earth moving systems are all unique in their functions and one equipment cannot be used for all types of earth moving. A choice needs to be made based on the above factors and additional details like the experience of the operator, features and versatility of the machines, kind of cut, haul roads, work at hand, available budget, site conditions, etc.

A wrong choice of machine will not just lead to monetary losses, in addition to loss of time and effort but also have sub-par work output leading to a loss of good will in the market. Experience and information go a long way in making the perfect choice of machines and can be helpful in successful and timely completion of a given job.